Nancy Wang
On leading product teams at Google, Rubrik, and AWS and her passion for advancing women in technology and venture capital.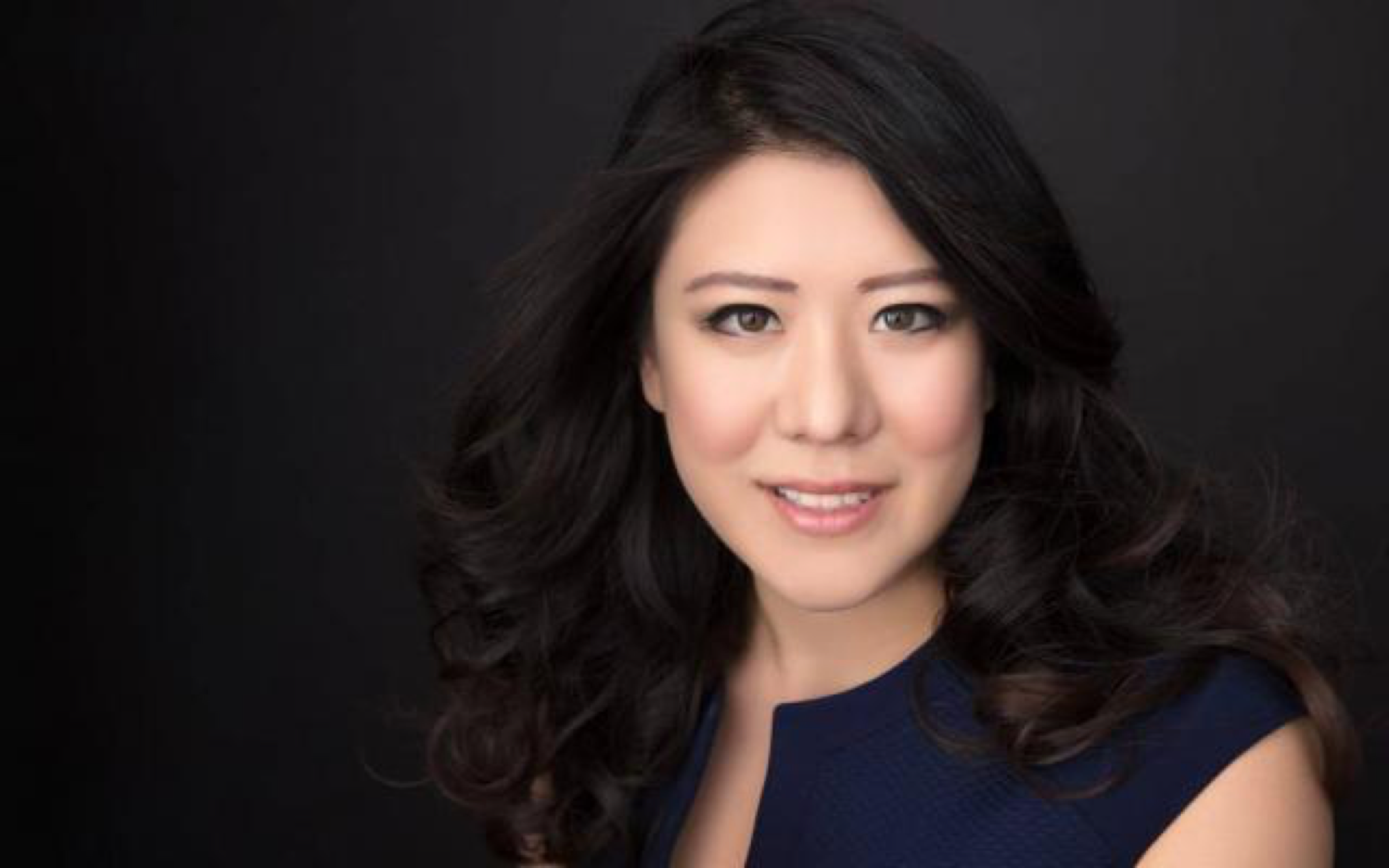 Photo: Nancy Wang, Advancing Women in Product.
Nancy is currently a technical product management leader at Amazon Web Services, where she leads teams within EC2 for SQL Server, public sector, and gaming. Previously, Nancy was an early product manager at Rubrik, where she led the filesystem, Windows, and stealth SaaS product lines. With a history of building and launching large-scale enterprise systems in storage, data management, and networking, Nancy also led product at Google (Fiber) and also system integration efforts for the U.S. Intelligence Community in Washington, D.C. She is passionate about the democratization of data and empowering more women tech leaders. Nancy graduated from the University of Pennsylvania with a degree in engineering.
Nancy Wang has shown great persistence and passion in making large-scale impact, often being the only female product manager in the room. She is an advocate for female empowerment and continues to be a voice for change.
Maya Frai: Tell me a little bit about yourself. Where did you go to school and what did you study?
Nancy Wang: I grew up in rural Wisconsin and think my love for STEM and engineering comes from the fact that my mom was a math teacher and my dad was an engineering professor. So I grew up tinkering around with my dad, who loved to fix cars by hand. Imagine growing up in rural Wisconsin, surrounded by a lot of farm machinery - it's not surprising that I grew up with lots of admiration for the old-school engineers who built machines and were able to fix anything. That's why, when I went off to the University of Pennsylvania, I knew that I'd be studying something in STEM. When I graduated from college, I wanted to leverage my technical education to build things, and so I took what was probably a unique path after graduation, to join the team at the U.S. Department of Health and Human Services that was tasked with building www.healthdata.gov, which until today is still one of the great projects undertaken by the government. Through our efforts, we were able to share so many (never before shared) datasets on healthcare outcomes, economics, and especially disparity to the public. To further encourage innovation and collaboration between startups and the government, I also helped create the Healthcare Innovation Fellows program with the then CTO of HHS, Todd Park, and selected our first batch of healthcare entrepreneurs. After a few years in D.C., it was then Google that brought me out to the Bay Area in 2014, and that marked the beginning of my formal, big tech career.
MF: How did you make the switch from working in the government to product management? Why were you interested in working at Google?
NW: What I was doing in the government was essentially product management, in the sense that I was in charge of software delivery timelines and managed a team towards delivering a product for customers (only that my customers were generals and counterintelligence officers). On a daily basis, I was either strategizing product roadmaps, or talking to stakeholders for system requirements gathering. I was fortunate to have my alumni network at Penn because quite a few of our engineering graduates ended up at Google, Facebook, or the other big five companies and other up and coming startups. And they were there as product managers. So even though it was my first time with that title, it was definitely something I had been familiar with before and had heard a lot about from other Penn grads. In terms of going to Google specifically, I think that since Google's been around for almost two decades, it's still got that really prestigious place in people's minds as the most innovative company. I don't even think that a lot of startups can have that level of respect among tech people or just people in general. I recently went to a remote small town in Europe and just from my Google jacket, people were able to start up a conversation about their use of Android or tell me what they thought about Google chrome. Even though those are two products I personally never worked on at Google, I saw how the company is so far-reaching. That plus knowing I will experience one of the originals in the valley led me to join Google.
MF: You were the first female product manager at Google Fiber between 2014 and 2016. What was it like?
NW: I would say as the only woman on the network infrastructure team at Google Fiber, it definitely brought things into perspective. I think one thing Google does well is training its employees such as offering a platform where you can take courses that are taught by other Googlers. As a female on my team, I didn't really feel all that different from the other team members on the network platform team. I think where, it did play a role was, for example, when I was having a negotiation conversation with different partners, where a more forward thinking mentality may not have always been there. So for example, it might have been a surprise to know I was having a negotiation or that I had influence over how the purchase was signed, especially when we were talking about a purchase on behalf of Google that's typically in the hundreds of millions in terms of scale or impact.
MF: Did you feel that you were part of a community of women? Was there ever an experience that you felt you found a network of supporters or mentors?
NW: I think by nature of what I was doing, which was indeed more or less in the R&D arm of Google, it was the kind of things that people tend to do out of of their PhD thesis. We worked with fiber optics and wave attenuation and those things I would say require people with a technical background. I think at Google specifically, just being the only woman on the network platforms team at Google Fiber, I had to seek mentorship elsewhere. But, there were many other women, for example, on the Maps, Gmail, or other teams that had great women coming together. We also had a group called Women Techmakers and a summit that was kind of a learning program specifically for level five and above woman employees where we could learn about different leadership tactics or how to battle unconscious bias. Those were all efforts I think Google has done a good job. Obviously no company is perfect, but I think at least it was making steps in the right direction.
MF: How did this change your perspective on women in tech since you were at UPenn?
NW: I remember my first introductory CS course, which is how students in engineering start their career. I think the ratio was maybe 30:70 for female to male students. One of the other classes I took was a graduate level statistics class and there, the ratio was more on the order of 20:80, or even 15:85. I just remember, hey, there's not a lot of people who are like me in this classroom and that's a problem. So I think even then I knew that this is something that I was passionate about, hence why I ended up in the government working on open data and healthdata.gov. I was passionate about being able to democratize the data that the government in branches like CMS, NIH, or the FDA own and make it publicly available to people, whether they're researchers or academics. That's kind of been the fabric of my career in starting out with figuring out how we can offer equal access to things as well as democratize them. I realized that it has to do with access to tech schools and coveted tech leadership roles. With the right skills, training, and mentorship, more women can get a shot at being considered.
MF: After Google, you joined Rubrik as the first female product manager. Was it similar to your experience being a female PM at Google?
NW:So after Google, I just spent a year doing some work in venture capital, investing in startups and mentoring startups. That's how I met the team at a Rubrik. I thought the co-founders were extremely visionary and really motivational with the way that they were able to take a company really from zero to anywhere up northwards of $400 million in less than five years as an enterprise company. I picked Rubrik over other opportunities in order to join a company growing so fast and lead one of their major product lines. Rubrik happened to be in the enterprise infrastructure space doing backup recovery work for Fortune 500 companies. What we do is essentially take a point in time backup of all of your virtual machines or your physical windows servers and we present that to you after indexing and processing. So our customers are typically IT managers or infrastructure leads. As a result, our PMs are also former engineers or come from an engineering background. And so I noticed again how it goes back to the top of the funnel question. If the ratios in classes are that skewed, when it comes to hiring a decision for PMs in the infrastructure space that ends up getting very few women candidates as a result. I joined Rubrik as the first female product manager to really start taking initiative to put more of a spotlight on recruiting qualified technical female candidates and give a voice to different women engineering managers to be able to share their experiences.
MF: When you were doing work in venture capital, what were some things you noticed or realized while working with startups?
NW: I would say given my focus is in enterprise software, I typically looked at networking or database startups. In fact, one of my portfolio companies is Maria DB, which is co-founded by some of the same folks from the MySQL founding team, which was legendary in their acquisition by Oracle for over a billion dollars. So, you know, just by talking to the teams teams that were predominantly male, just by the nature of what they do, I decided to go for another round in product. And the reason is that when you're talking to these startup founders and making the case for why they should take your investment funding versus another firm, you take a look holistically at the industry from a macro-economic level and there is a lot of funding available. If you think of the funding per startup founder and the multibillion dollar funds that have been created, you'll see there's a lot of capital out there. Founders these days can be more picky than ever when they're picking the right investor. They're recognizing that investors should be beyond just the capital, but can can also provide founders a really pointed expertise in one particular area of an industry. So that's actually part of the reason why I wanted to go back and continue my work in product management. I think Google really allowed me to see how a well-oiled company works, but I also wanted to see how to scale a startup, especially one that has grown so quickly in the enterprise space. Because when I'm sitting across the table during what we call EBC or executive briefing committees, and I'm across the table from the CEO or CTO, we want to know how we can sell a product in a meaningful way that will lead to signing multimillion dollar purchase orders.
MF: You stated recently in Forbes "tech entrepreneurs are focused on building the right product. But as more data is analyzed, there is another factor that drives startup success or failure rates — company culture and leadership diversity." How evident do you think this is this to startup founders today?
NW: I co-wrote that article a woman named Tatyana Mamut, who is a very seasoned product leader from Salesforce and Amazon and previously led an entire division at IDEO. She's worked with way more startups than I have and we discovered together that for very early stage startups, product market fit is often the common mantra to know whether or not customers will buy their product. And Tatyana's research has been centered a lot around organizational culture and design thinking and has noticed that not enough attention has been given to the culture of the organization. This means that if something happens to impact the culture, like what happened at Uber and other places, it may not come to light until much, much later, because a lot of the focus had been on how they can generate revenue the fastest or how they can acquire the most customers. I think this again goes back to a conversation that needs to be had earlier rather than later about how we can foster a positive culture within the company and how we can promote leaders that don't just talk the talk but also walk the walk when it comes to being a good role model in these areas.
MF: How do you think diversity in venture capital is changing for women?
NW: I would say I think a really great recent trend that I've been noticing are the organizations that have come about like All Raise or Female Founders Fund, and other bootcamps. Through my non-profit, Advancing Women in Product, we're trying to do something similar in 2019 in providing product expertise to female founders. But again, it comes from the top of the funnel issue since the question is what are investors really looking for? Take the case of me and enterprise software. Enterprise software is something I've pretty much worked in my entire decade-long career. So yes, I can invest in consumer startups, but at the same time, am I truly that qualified to look at a consumer tech startup? I don't really think so. So it comes back to aligning what investors are looking for to what founders are providing. If you have investors that maybe are more skewed towards infrastructure enterprise software and you have few females at the top of the funnel in engineering who would then go on to found an enterprise software startup, that becomes an ultimate mismatch in a supply and demand problem. That's why I think the solution is really going to be in solving the supply problem in getting more women in engineering and getting more women excited about tech. And then they can go on and become leaders and founders.
MF: As for your work in getting more women in tech leadership roles, you started Advancing Women in Product. What motivated you to start the organization?
NW: I founded the organization before I joined Rubrik back in the middle of 2017. I saw that the issue was that I didn't see a lot of women in leadership roles that were accessible. So for example, you hear about the Sheryl Sandberg's or Marissa Meyer's of the world and while they're really great examples of female leadership and have achieved a tremendous amount in their careers, it's not like I can call Sheryl or text her on my phone and be like "hey, what do you think of this presentation I have to give to the board or present to leadership?" I think at the mid-level there also needs to be more female role models because I think having role models at every step of the way will really help more women. A female leader that I really respect is Sandy Carter. She is one of the very few women who achieved a VP-level position at Amazon Web Services and she once said that one of the responsibilities we have is being able to reach out behind you and grab the hand of another woman as you're moving forward. I think that really resonates with me because that's how I've always operated in my career. Every time I got promoted or every time I received recognition, I would always look for another women within the organization who has a lot of potential to see how I might help or get to know and mentor.
MF: What are your goals and plans for Advancing Women in Product?
NW: That's a very timely question since we're working on our 2019 roadmap right now to close the year. I'm personally amazed by how much we've been able to accomplish as an organization. Especially since AWIP is entirely 100% volunteer-run, which means that no one receives salary and volunteers, including me, puts in more than sometimes 20 hours a week. And we're all doing this because we're passionate about it because we believe we are making a difference. Just in metrics alone, over the last year, we've grown to over 40,000 members. We have active chapters in Seattle, San Francisco, Silicon Valley, and Paris. Just last week, we held an event with the dean of École Polytechnique, which is one of the best engineering schools in France. And we got to know them because of our head of the Paris chapter. I think we're really doing a great job in sending the message and showing how women get more opportunities when we get more leadership opportunities and receive the right skills, training, and executive mentorship. If you look at the programming for AWIP 2017 alone, we've had over 15 events as well as our first inaugural executive summit, where we had some of the best tech and product leaders from Redpoint and Greylock Ventures. And those leaders all came out of their busy schedules because they also believe in the mission of fostering and empowering the next generation of leaders. In 2019, we definitely want to continue sharing that message. We're expanding our presence in Europe with co-hosting an event with the Python Users Group in London, which is one of the largest nonprofit computer stations in the world. And we're also looking to expand our impact to adopt more top of the funnel women by working with high school students and potentially getting them technical internships at the best tech companies. We plan to work with more colleges and high schools because we know that it's a fundamental issue of just not having enough women. Take stem majors when they begin college. It's a matter of getting enough qualified candidates in the pool, but it does come to the hiring decisions down the road or maybe even further down the road when making leadership decisions of knowing who we want to pick as an experienced leader. And we're constantly trying to think about more ways that we can use our product backgrounds and leadership expertise to help make a difference.
MF: Is there anything else you'd like to add as well as any advice you'd want to give to aspiring product managers?
NW: I would say two things. First is that if you're an aspiring product manager, I'd advise you to get experience firsthand. I've talked to a lot of folks that attend a lot of third-party product management training bootcamps that costs a lot of money and they have the expectation that once they finish these training programs, they'll become fully fledged product managers. And my advice is always go meet your peers, and do workshops still and shift. So with that said, I think the second thing I want to add is for people who are interested in giving back to the community to always look for additional ways to engage and volunteer to help spread the word. So if you're interested in joining the team at AWIP, feel free to contact us at https://www.advancingwomeninproduct.org/.