LHI INDUSTRY / E-COMMERCE
Lumi
Interview with Jesse Genet on building Lumi, a start-up focused on helping e-commerce brands with packaging and supply chain.
The Rise of Custom and Sustainable Packaging
In the e-commerce industry, women like Jesse Genet are leading the way towards a more sustainable future. From sustainable packaging to recycled materials, female executives, designers, and creative directors are attempting to remove the ways of the old guard and introduce innovative retail practices.

One of the biggest issues impacting the e-commerce industry is the mass amounts of cardboard shipping from place to place. In 2014, e-commerce was responsible for much of the 35.4 million tons of container board produced in the United States. There's also approximately 35 million tons of new container board produced in the US each year and 7% of cardboard ends up in landfills.

However, it's not to say the industry isn't aware of this growing issue. With shipping costs being more inclusive of the relative space the package occupies in relation to its weight, it's becoming critical for e-commerce companies to reduce "empty air" to reduce total shipping costs. There's also other initiatives such as box-on-demand, where fulfillment centers will assess a specific product to create custom packaging that is most efficient for that product. These initiatives are partially a result of large amounts of customer feedback. Companies like Amazon have programs like Frustration-Free Packaging Program that is designed to ship products without excess packaging and made of recyclable materials. Since 2009, Amazon has received 33 million comments as a result of its packaging program. Consumers are becoming much more aware of the use of excess packaging and are outwardly vocal in advising companies to change their practices to offer more sustainable shipping.

On the flip side, you might often hear that there's a need for e-commerce companies to create packaging that enhances the "unboxing experience." Most e-commerce brands pride themselves on their packaging as a strong marketing tactic. The un-boxing is such a strong marketing phenomenon that psychologists even study the experience. Caitlin Strandberg, Early Stage Investor at Lerer Hippeau, explains how "packaging is a direct-to-consumer company's singular brand touch point without delivering a retail experience. How your product looks and feels in a space, in a box, connotes perceived value and engenders loyalty when the brand resonates."

Especially for direct to consumer brands, packaging is the outlet for the consumer to understand their mission, values, and experiential priorities. For a brand like Everlane that prioritizes "radical transparency," all of their shipments come in recyclable materials. Ryu Island, the brand agency that contributed to Everlane's packaging, stated that they "removed the multiple layers and frills of most packaging by using a resilient material which acts like paper but works like plastic, making for a delightful and sophisticated experience."

So it's not to say that packaging can't be optimized for sustainability. For instance, the merino wool shoe-brand All Birds removed the "shoe box in a shipping box" tactic by shipping their shoes directly in the box. Millennial beauty-brand Glossier is known for its re-usable pink bubble wrap mailers that has now become part of their company image.

Some have even taken approaches in eliminating packaging all on its own. Brooklyn-based Package Free Shop founded by Lauren Singer, aims to create a movement dedicated to zero-waste products and eliminate non-compostable trash. In May of this year, a new e-commerce company called Loop hopes to deliver households brands like Tide, Pantene, and Haagen Dazs in reusable containers.

Packaging poses a unique opportunity for the e-commerce industry, where players are tasked to design a new logistics system to innovate the future of packaging. Those who take notice of this problem to tackle a new distribution format will win in the long term, for both the planet and the company. Female-founded start-up Lumi works directly with brands like Brandless, FabFitFun, and Outdoor Voices to create custom packaging to strike a balance between physical marketing and technical sustainability. Jesse Genet, the Co-Founder and CEO, focuses on personalized packaging to fit the brand's custom needs as well as sustainable measures to ensure the production is highly optimized to minimize waste, energy, and materials. Read on to learn more about Jesse.
– Maya Frai, Managing Editor of LHI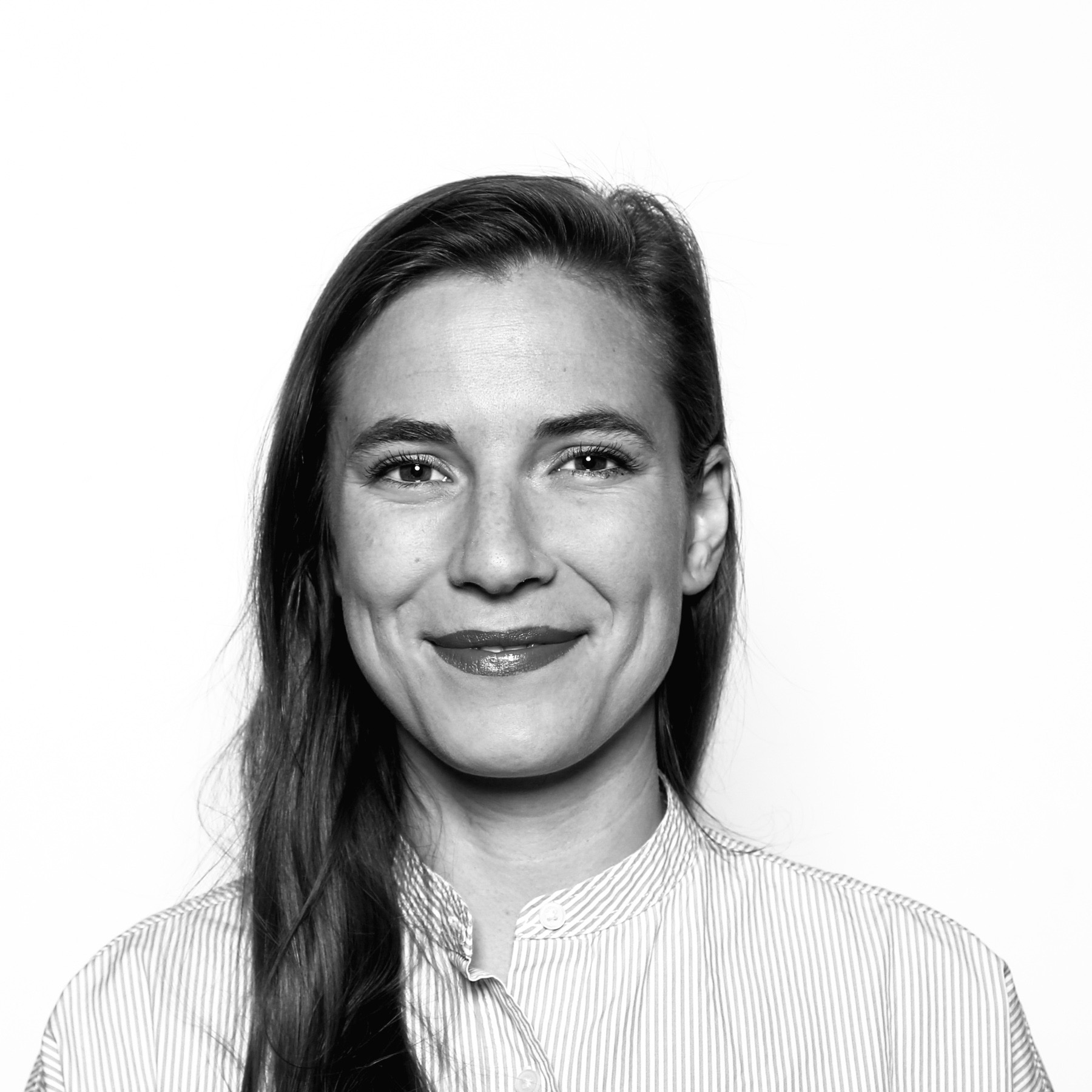 Jesse Genet is the Co-Founder and CEO of Lumi, a Los Angeles-based startup that supplies the packaging for some of the top e-commerce companies that have launched with direct-to-consumer businesses. If you've ever received a box from FabFitFun, BarkBox, MeUndies or Parachute Home, then you've touched some of Genet's products. Genet has been an entrepreneur since 16 when she started her first company, printing t-shirts, in her parents Michigan basement. She studied Product Design at Art Center College of Design in Pasadena and lives and works out of downtown Los Angeles.
Photo: Lumi.
Maya Frai: How did Lumi start?
Jesse Genet: My co-founder, Stephan, and I met over 10 years ago studying industrial design. I think something that was funny for both of us was when we first had an idea for projects and started working on them, we never really saw it as starting as a business. We actually started a Kickstarter campaign when Kickstarter was just six months old. We succeeded in our campaign by raising $13,000 while we were still in school. For a brief moment in time, we were the largest Kickstarter campaign. The amount of money we raised was about the same amount for a term at school was costing me in student debt. So it sort of sparked in me that we should keep going with this. That first company was all about the product we were building, one that I actually had been working on since high school. It was a really creative product but as we were building it, we were learning how hard it was to launch physical products. Being very design-oriented, we were really obsessive over the presentation and how everything was made. By making the product, I think I was really inspired by the realization that big changes were needed in the way that products could be made and how people source and manage packaging, which is all that we do now.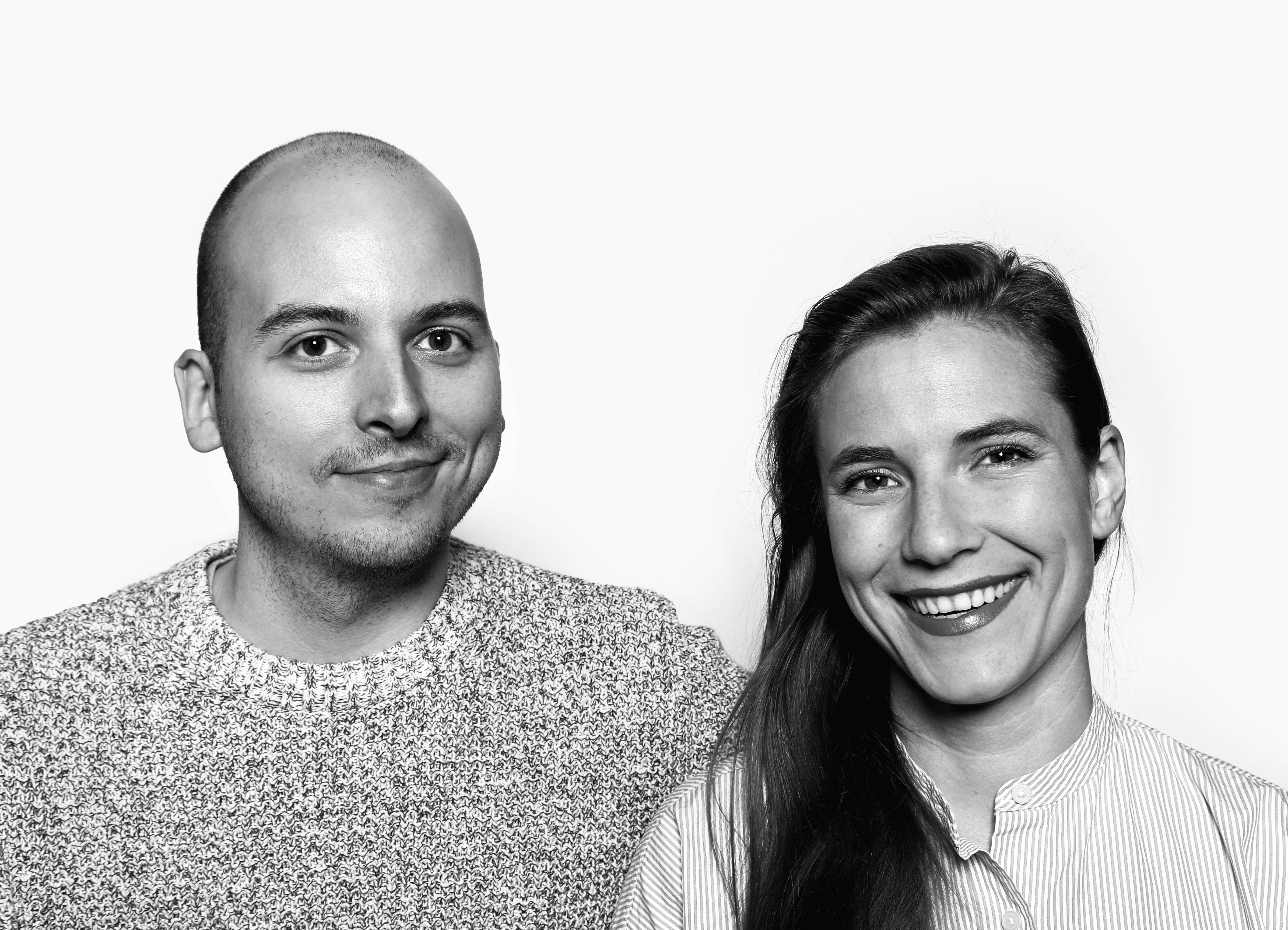 Photo: Lumi
MF: What was the initial problem that you were trying to solve?
JG: When you're starting a company, it's super hard to develop the entire supply chain and get your product to market. You shouldn't have to be an expert in the supply chain of every single component that you need to take the product to market. If you're starting a swimwear company, you should be an expert in swimwear, not things like corrugated boxes, tissue paper, and understand the finer details of every single component of the supply chain. I was noticing through my experience that it was really slowing down my product development.

At the core, I think for my Co-Founder and I, we just had this entrepreneurial sensation of being able to start businesses more easily. We all needed more tools and we saw that so many tools were launching to help businesses on the digital side. Around 10-12 years ago, there was this dawn of tools — Shopify, Square, Stripe, MailChimp, and all these other companies launching in a close time period. We realized that there wasn't a Shopify for your physical supply chain. There was a tool like MailChimp teaching you everything about email marketing and there's this happy little chimp teaching you for around 30 dollars a month. But there was no other equivalent for physical products, so this became a big part of our inspiration to launch Lumi.
MF: Supply chain is at the core of every e-commerce business. How did you learn how to go about helping brands with their supply chain?
JG: That's a great question. We didn't have a supply chain background, we really just had the background of running our own company. It was really good experience given we had lived through a lot of the actual problems. We then taught ourselves everything else, which is truly a really powerful lesson. So many people spend an extraordinary amount of time on research for a business, which is generally good to understand the trajectory for a business. But often, it's good to adopt a beginner's mindset if you are smart, business-minded, and you can understand the dynamics at play for growing a business. I feel pretty bullish that a great business-minded person can start almost any type of business. There are businesses that are super contacts-dependent or others where you just need to jump in because it's really about the actual experience. The beginner's mindset can be very helpful in this case. I think that having lived through the problem, we had powerful insight because we weren't guessing at some of the pain points. We then jumped into the world of heavy pack packaging and manufacturing and tried to learn about what success looks like. We learned it, we hired for it, and we figured out the rest of the stuff out as we went.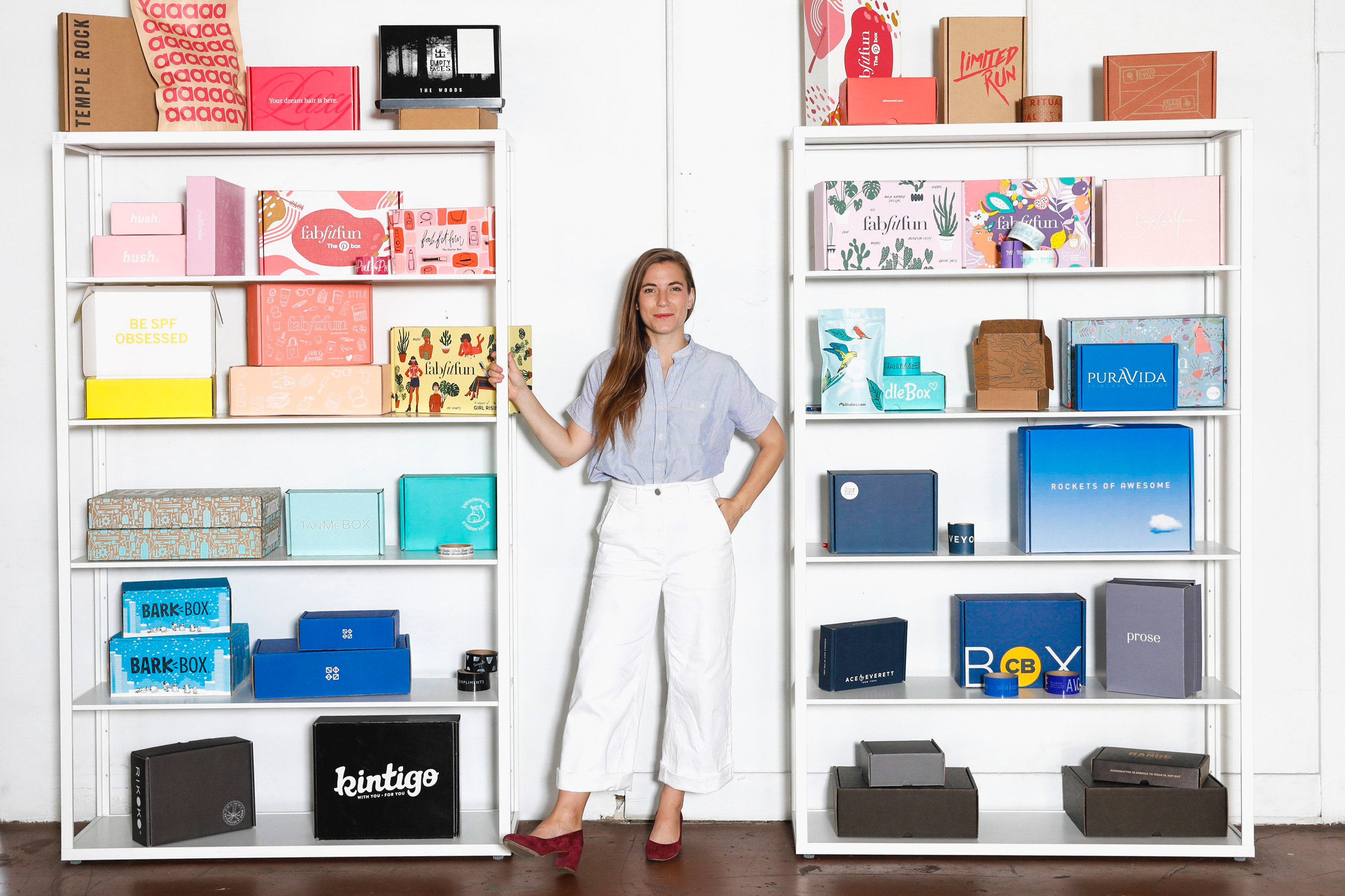 Photo: Lumi
MF: What do you think are the crucial challenges facing packaging in e-commerce?
JG: We saw that there wasn't very much technology applied to the space at all. We were in a space where businesses were operating off of email and phone calls. So there was really so much to be done and so much to optimize. People were running their packaging supply chains, managing ten and twenty million dollar spends out of Google Sheets, and would check their orders by placing calls and saying "Where's my order?"

It was just overwhelming to see how so many crucial things were happening in the space and a lot to improve upon. And at the time, packaging was going through a pretty big transformation. Ten years ago, before the direct-to-consumer boom, a box was simply a box. People didn't need a lot of fancy things with their boxes. Sometimes they'd have their logo, but the whole manufacturing world was still grappling with the fact that customers don't just want a plain box anymore. The manufacturing world didn't move nearly as quickly as the consumer world. While all of this consumer behavior was changing, on the supply side, manufacturers were starting to invest in things like fancier printers. So it's been pretty interesting to witness this change come about.
MF: Packaging is crucial to the connection consumers have with brands. How do you see Lumi prioritizing a brand's identity to create the optimal packaging experience?
JG: We're not the brand's design agency. We are really their supply chain and manufacturing partner. When brands have these big dreams for what they are trying to execute, a lot of the time, those dreams fall apart in the execution phase. So it's a really cool thing when they work with a great agency or with their own in-house creative team, but when they go to produce something, they might realize it's too expensive, not know how to produce it, or the thing they want is not technically feasible. So what we have is packaging engineers on staff so we understand the production process and can be here for brands to actually find factories throughout network and be that person who partners with you on execution. That's where the rubber meets the road, where you have this dream of what you want it to be like and we'll tell you, "Yes, we can make it work." There are also other elements with the unboxing experience that might happen at fulfillment where we need to ensure the person assembling the box is doing it correctly. So we are also a partner in actually ensuring the fulfillment is done correctly and we participate in making guides for how a box should fold together and other things that can help a brand execute.
MF: Lumi has partnered with many different brands like Threadless, FabFitFun, and Parachute Home. How are you introducing new brands to the packaging process as well as convincing existing brands to transition to a new process?
JG: I think there are a couple different brand archetypes of what some companies might be doing now. For example, some brands are working with big, traditional packaging distributors in which case like switching to Lumi would be usually be more cost-effective and then they'd also take all of their workflows out of their inboxes and be able to have access to all of their supply chain information. In the Lumi dashboard, we track every single production trigger including when products are being produced, when it's in production, when it's out of production, when it's sitting on the floor, when it's being staged for shipping, and when it's in transit. All of those moments become data points that brands can actually report on, and have analytics for. There's this other archetype of brands working with distributors working off of the online equivalent of pen and paper. Brands might have cobbled together a bunch of factory-direct partnerships for a couple of items, and then they might also be working with a broker on some other things. So managing that brand is a slightly different value proposition to have Lumi be able to reduce potential team bloat. For a lot of brands, Lumi ultimately reduces their supply chain overhead, which is often a pitch we make to a company's COOs or founders. If we can convince them that Lumi reduces the need for one incremental hire, they will see the value proposition in saving around 7,500K a year.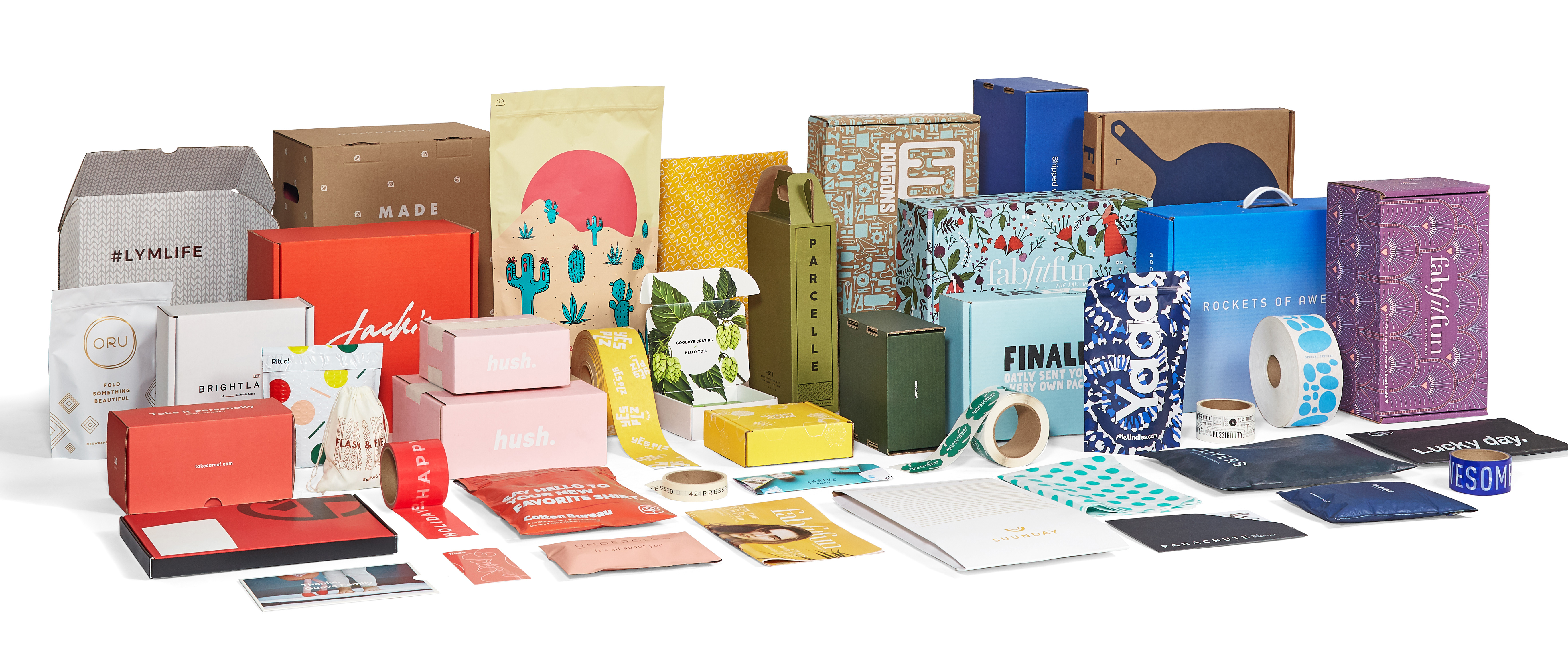 Photo: Lumi
MF: Your co-founder stated that Lumi's goal is to make "manufacturing as scalable as the web." How are you building the tools to achieve this?
JG: It might sound kind of boring, but the thing that we're building is more of an ERP system that is built for custom manufacturing. We're building a custom product that can handle the entire workflow from the time that you specify the product down to every specification of the items to the time you track delivery of that item. All of that end-to-end workflow is happening in our own software, rather than build on top of something else. My Co-Founder, Stephan, runs our engineering dream team. They work on our backend system to process orders, update production statuses, and everything else that's all built-in to our software.
Photo: Lumi
MF: How have you built Lumi with your end customers in mind?
JG: We've always built towards a certain challenge. The core challenge is from both the supply side and the demand side that has marketplace dynamics, where people are buying from Lumi. So we had to think about taking the existing workflows of the manufacturers that are typically communicating over email and phone calls. We focused on taking what they need to do and the expectations of the brands to design software workflows in between. We know what we need to build, it's always just a matter of what to prioritize based on urgency and usefulness to the customer.
MF: What are some feedback you've received from brands you work with?
JG: We work with a company called Brandless and before working with us, they were managing a slew of packaging distributors. They were tracking inventory in a Google Doc and were running out of stock of sizes. The host manager often did not know about the status of deliveries because they couldn't track them, and the team was often confused about what the bills presented. There was a state of confusion that Lumi really tried to alleviate. And so now, the entire Brandless team adopted it. The designer might check the artwork or someone might pull invoices from Lumi — so it's a great example of a team converting all their workflows to Lumi.

From their feedback, we've just seen how the issue is no longer a pain and now Lumi has brought the process up to the standards of the other processes they have in place. We realized that Lumi was transforming the problem that was very far behind in terms of the processes that were in place and catching up to new ways of doing things that companies like Brandless were accustomed to.
MF: What other tools do brands typically use?
JG: A lot of their workflow might be on a tool like Shopify with some of the more advanced options they have. There's an entire emerging stack e-commerce infrastructure software, which Lumi is a part of. Brands typically wish the stack was more continuous so that they could easily point to the tools in their stack and suck things out of one into the other without a Google Doc moment in between two systems. Their mindset is to have the stacks function together.
MF: How do you see Lumi in this circle of production process for brands?
JG: We typically work with brands fairly late in the cycle. When someone is like brain-childing a new idea or new product, we like to get involved early-ish but we're not someone's first call if they don't have a product yet. It's just because you can't package something that you haven't made yet. People might reach out early in the process to be ahead of the game, which I applaud, but in reality you'd be wasting money on thinking about packaging about a product that hasn't been developed yet because packaging is so determined by the product. My general advice to people is that you'd want to be in the late stages of product development where you have physical prototypes and production schedules in mind, where you're starting to develop the physical product. Of course, we want to have people thinking about our process early on so we put out a lot of content on production with guides, blog posts, podcasts and videos. We encourage brands to work with us in that follow-up cycle where companies already have an idea of their branding and everything that they'd want to put on packaging so we can execute the process with them.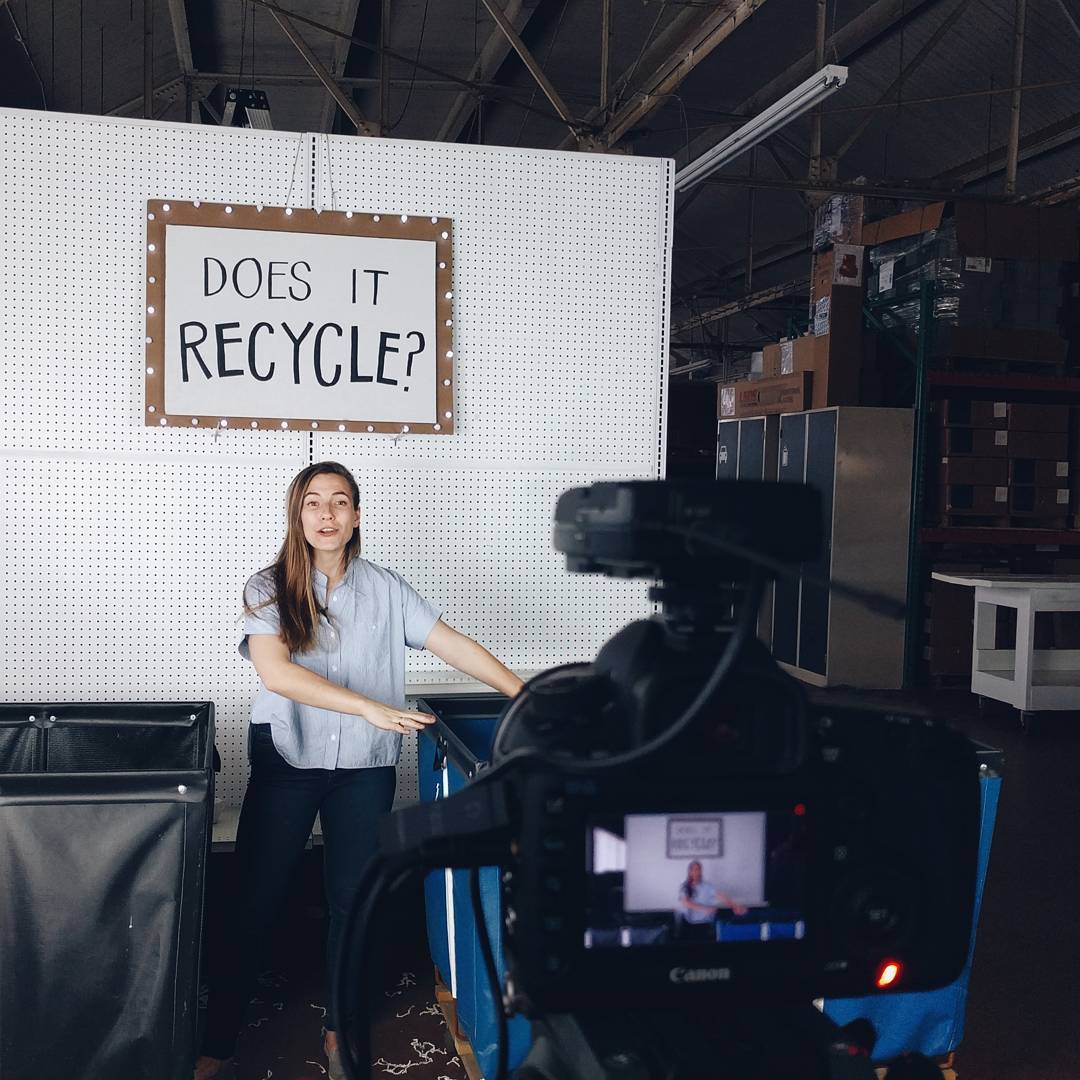 Photo: Lumi
MF: Lumi has a digital network of over 1,000 factories with the amazing capability to choose the right factory for every custom e-commerce business. How did you go about creating this network and choosing the right factories for the job?
JG: I think that if we were talking to a VC in the early stages, it would have been very concerning if we had no connections to a single factory. I think what's interesting is how fast we've moved and now we have contracts with some of the largest manufacturers in the world. But I don't think we would have been able to pre-game and do that since there's a bit of business hubris where we ended with the capacity that we needed and we couldn't have known that at the beginning. What's interesting is that the manufacturing world is extraordinarily pragmatic and that's one of my favorite parts about it. For instance, in terms of sustainability, a factory will make whatever you order so if you order a better and more sustainable product, then that's what they make. It's somewhat of a blessing and a curse given there aren't that many factories that think and say they're never going to use this bad material or they're only going to run recycled boxes this week or this month. They don't feel like they have much agency over the production. If a company like Coca Cola walks in the door and orders XYZ and they ask to what spec, then the factory is going to make it to their preference. So the bad news is that factories might not be taking a bold stance because it's not entirely in their control. What is in their control is how they run their facilities and there are a lot of them that are making cool moves in things like installing solar in their factories. We work with a factory that has solar on the roof and they are capturing the steam that comes off of the freshly crinkled corrugated paper, reducing the starches in it, and remaking more flue to remake more corrugate. It's crazy stuff, so I feel as though it's not our place to tell the factory to be better and be more sustainable. Most of them are doing the best that they can and this, of course, varies internationally so we are careful to vet factories for their practices. But in the grand scheme of things, the way to have more impact is to change what's being ordered than to change the factories. I think this an interesting lens to think about that might be overlooked.
MF: Lumi places a large emphasis on sustainable e-commerce. What are the main tactics you employ to achieve a strong reputation as a sustainable packaging business?
JG: It's definitely about putting real information in the hands of the decision maker. The transfer of information is the biggest lever in making the supply chain and packaging process more sustainable. For the most part, an operations person is overwhelmed with their mandate. So their mandate is typically impossible where they are asked to make packaging more sustainable while still keeping it beautiful to never sacrifice on the brand image. They're also trying to do this with having maybe a 10% less budget for the quarter. So we try to ensure that they can make better decisions continuously in ensuring that there's continuous improvement to operations.

Lumi is trying to change the defaults. For instance, if someone orders a poly mailer and they want each to be around 17 cents and make 50,000 of them, we know that for that price point, we can make an 80% recycled poly mailer and get it from a facility that users solar and still hit that price point. So we know all the details on the ground, the production and cost details, so we're able to tell that person we can provide better options.
MF: What was your strategy in detailing the vision for Lumi and what advice do you have for other female founders?
JG: If there was one thing I think we did really well during our fundraising was communicate our passion and big ideas for Lumi and for the area that we are involved in, which is the packaging and manufacturing industry. I think sometimes founders under index showing their own passion and story for building something because they have this mental image on what a business person should be like. But investors would love to see your passion for something given it's their job to sit across the table from an early stage deal and think about whether the founder is leading the next company that will go public or the next founder that becomes a billionaire. So I think it's about showing investors that this is a good idea and show them your step-by-step well-researched plan. You want to make sure that your passion for something comes through especially in early stage fundraising.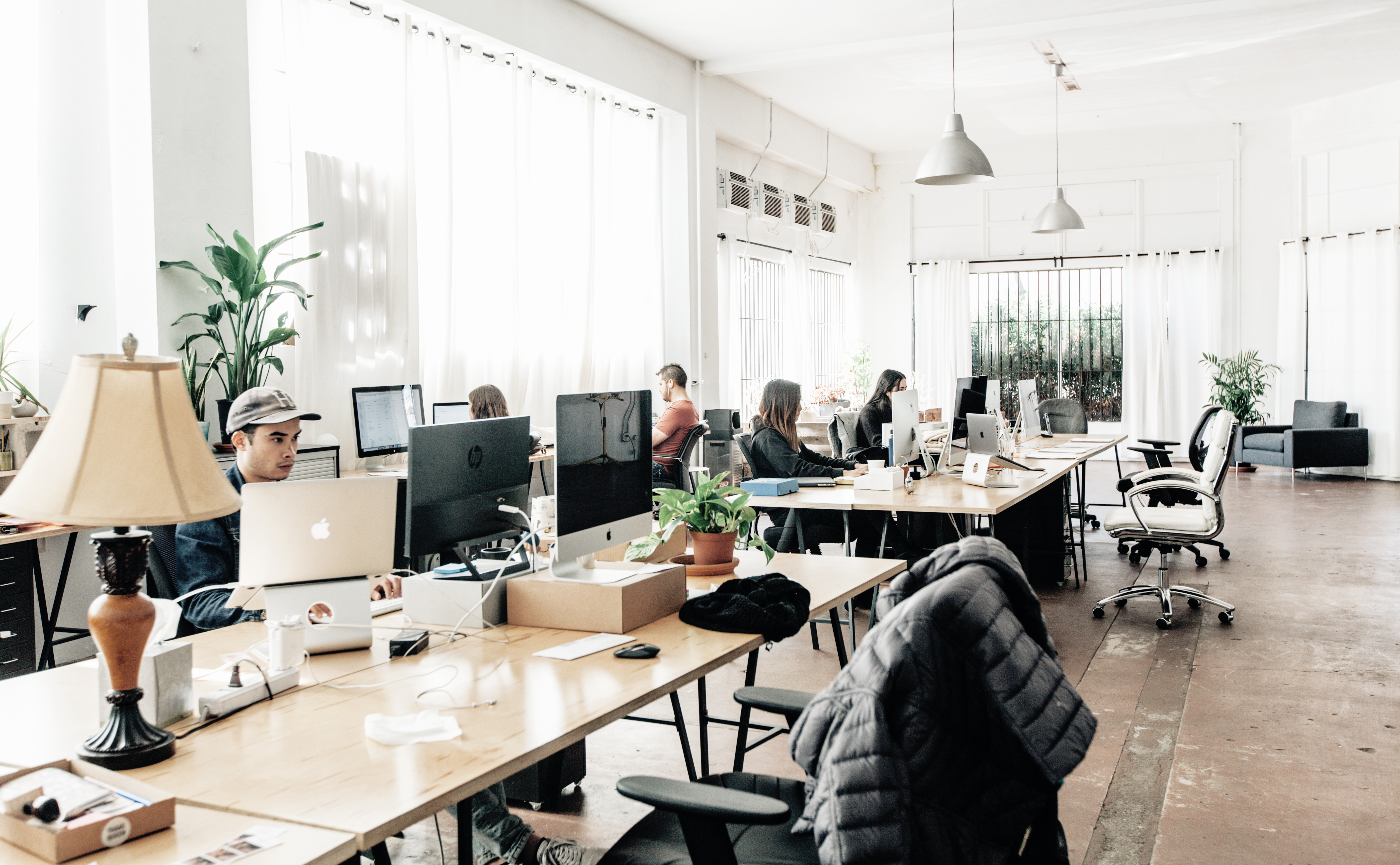 Photo: Lumi
MF: What is some career advice you would give to younger women aspiring to start a career in the industry?
JG: Women often come to me and ask about starting something and I'll coach them on fundraising and on starting something. And I'll also talk to younger guys and one thing I've noticed is the stark difference in the approach of starting a business. Younger women might approach starting a business by saying that she will do five years of research, three jobs to prove to everyone I can do this, and then write a dissertation on it to then go raise 500K. Whereas a young guy would say I'm going to do this and go raise five million. So I would always say in terms of advice to be bullish and ask for 30,40,50 percent more than what you think you'll need because that's how life actually works. You're going to need more to get started. And for preparation, I'd say prepare less and do more – this will serve you well. And there are definitely things like nervousness and imposter syndrome that often get in the way but based pattern-recognition wise, I see more younger women waiting for things that they shouldn't wait for.